About Church & Culture | Upcoming Conferences | Tapes | Past Speakers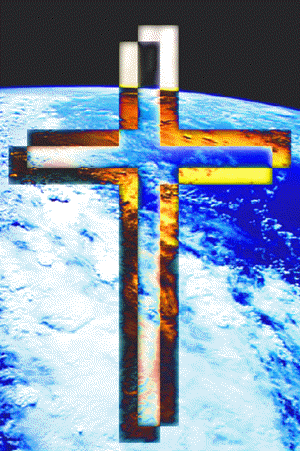 "Fiction and Compassion"
with authors
Kay Marshall Strom
& Linda Clare
October 9-11, 2009
Slavery is not a problem for the history books; it's alive and well today in the form of human trafficking. News reports, activists and authors are realizing this problem is real--an atrocity to the human race.
During the course of the event attendees will have the opportunity to hear from authors Kay Marshall Strom and Linda Clare. Strom's recent fiction release, The Call of Zulina, focuses on the horrors of human trafficking and slavery. Clare's new novel, The House My Father Built, calls attention to the poor and to Native Americans.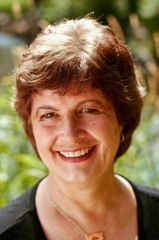 Author Kay Marshall Strom has two great loves: writing and helping others achieve their own writing potential. Kay has written thirty-six published books including Daughters of Hope: Stories of Witness and Courage in the Face of Persecution and In the Presence of the Poor. She's authored numerous magazine articles, and two screenplays. While mostly a nonfiction writer, the first book of her historical novel trilogy Grace in Africa has met with acclaim.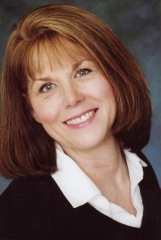 Linda S. Clare is an award-winning author whose debut-novel The Fence My Father Built (Abingdon 2009), releases in October. She has co-authored several non-fiction books including, Make Peace with a Dangerous God (Revell 2006). Linda teaches college level writing courses in Eugene, OR. She blogs at http://godsonggrace.blogspot.com
Please click here for more information on this event.
Schedule (all at Valley Covenant Church, Eugene, Oregon):
October 9 , 7:00 p.m. - Session

1:
Kay Marshall Strom on human trafficking and her book, The Call of Zulina

October 10, 10:00 a.m. - Session

2:
Linda Clare on Native American schooling and her book, The Fence My Father Built

October 10, 1:00 p.m. - Session

3:
Strom and Clare reading from their books and offering book signings.

October 11, 10:30 a.m. - Kay Marshall Strom preaching at Valley Covenant morning worship
About the Church & Culture Conference
The Church and Culture series is a joint effort of Valley Covenant Church and Church of the Servant King/Windows Booksellers. We seek to bring challenging Christian thinkers to the Eugene/Springfield community for a weekend of thoughtful presentation and discussion. The community is welcome. Watch this page for more information about upcoming conferences and future speakers.
Tapes/CDs/MP3
Tapes are currently available for lectures and sermons by, Benson, Bouma-Prediger, Budde, Gorman, Hauerwas, Johnston, Kuehne, Laytham Long, Lysaught, Ken Myers, Jay Wood and Ralph Wood. Tapes for subsequent speakers will be available after the event - preorders are welcome. $3/session or sermon includes postage. Beginning with Anderson, the lectures are available on MP3 or audio CD, also for $3 each. Please send check and indication of lectures desired to:
Church & Culture Tapes
Valley Covenant Church
3636 W. 18th Ave.
Eugene, OR 97402
Our nineteenth Church & Culture Speaker (February 15-17, 2008)
was Chad Pecknold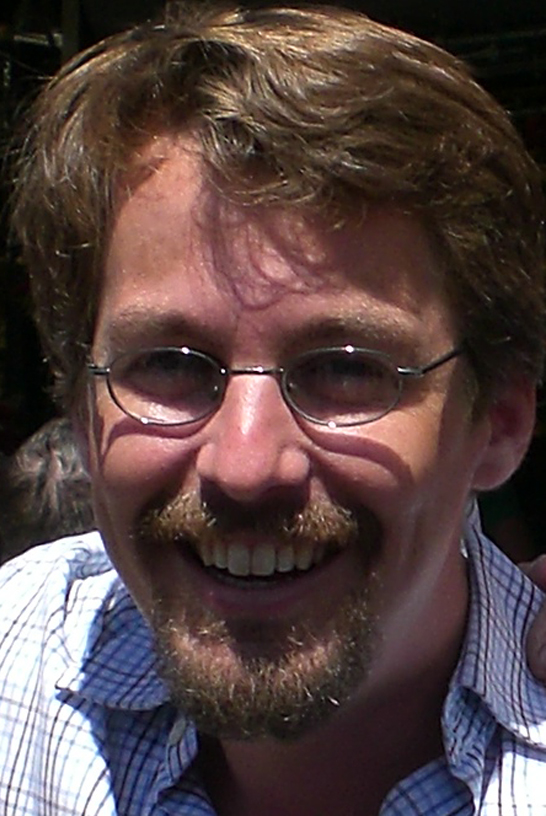 C. C. Pecknold, PhD (Cambridge) teaches in the Department of Theology at Loyola College in Maryland. Previously he was a research fellow in the Centre for Advanced Religious and Theological Studies at the University of Cambridge (UK) and prior to that worked in the U.S. Senate Chaplain's Office. Pecknold is the author of Transforming Postliberal Theology (T & T Clark, 2005) and the editor of Liturgy, Time and the Politics of Redemption (Eerdmans, 2006). His next book, Christianity and Politics in America, will be published by Cascade Books.
Session 1: "How the Church Reshaped the Western Political Imagination without Even Trying "
Session 2: "Dividing the Body of Christ: Or How We Got into the State We're In"
Session 3: "Communion and the Drama of Political Desire"
Sermon
Our eighteenth Church & Culture Speakers (February 23-25, 2007)
were Mark Lau Branson and Leiko Yamamoto Pech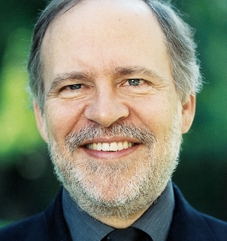 Mark Lau Branson and Leiko Yamamoto Pech spoke on "Community Art as Missional Engagement." Lau Branson is the Homer L. Goddard Associate Professor of the Ministry of the Laity at Fuller Theological Seminary in Pasadena, California. Yamamoto Pech has been working as a liturgical artist on visual worship environments that support and encourage the church's worship, often providing opportunities for congregational participation. She also designs and creates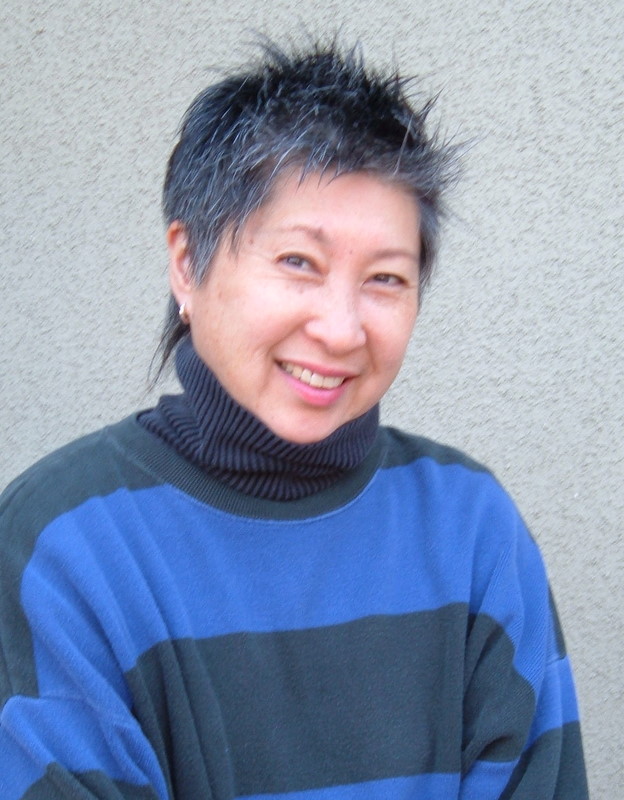 liturgical vestments. As a community artist, she has worked with her neighbors, neighborhood artists, community activists and neighborhood businesses on projects that promote sustainability, love of place, the strengthening of local identity, historic preservation, diversity, collaboration and activism.
Session 1: "Dangers on the Road"
Session 2: "Engaging the Shalom"
Session 3: "The Kingdom in Their Midst "
Sermon
Our seventeenth Church & Culture Speaker (October 6-8, 2006) was Ken Myers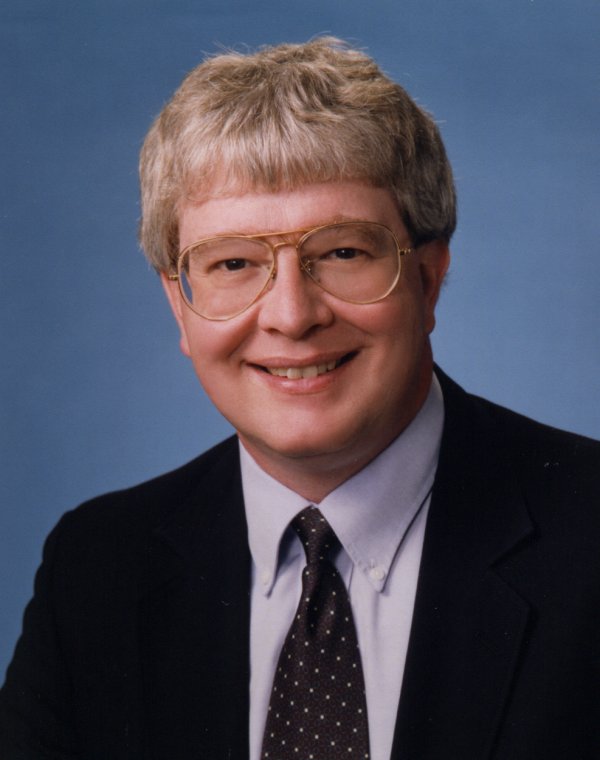 Ken Myers spoke on "Not a Private Savior: Honoring Christ's Rule in All of Life." He is the director of Mars Hill Audio, an organization devoted to helping Christians think wisely about modern culture through a variety of audio resources. He was a producer and editor for National Public Radio and is the author of All God's Children and Blue Suede Shoes. He is a graduate of the University of Maryland and of Westminster Theological Seminary in Philadelphia. He is married and has two children, and lives in central Virginia.
Session 1: "Consumers in a Hurry: Mass Media and the Shape of Personal Identity"
Session 2: "Faithful Stewards or Terrestrial Gods: Keeping Science and Technology in Christian Perspective"
Session 3: "Creation and Poetic Knowledge: Discipleship and the Necessity of Imagination"
Sermon: "The Incarnation and the Good Life"
Our sixteenth Church & Culture Speaker (May 19-21, 2006) was Chris Anderson: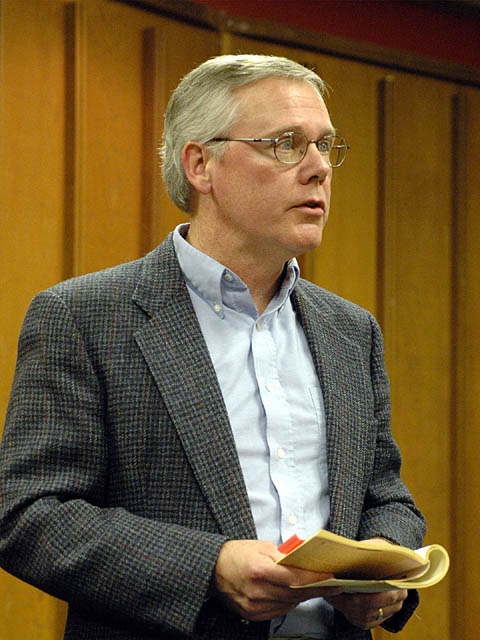 Chris Anderson spoke on "Moving to the Heart: Three Ways of Praying the Gospel." He is professor of English at Oregon State University and author or coauthor of 12 books, including Teaching as Believing: Faith in the University, and My Problem with Truth, a book of poems. He is a Catholic deacon active in parish and campus ministry.
Session 1: "The Fairytale Gospel "
Session 2: "The Wild Gospel "
Session 3: "The Free Gospel "
Sermon: "How the Wild Flowers Grow"
Our fifteenth Church & Culture Speaker (February 10-12, 2006) was Bruce Ellis Benson: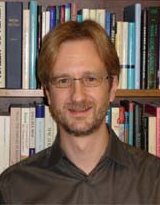 Bruce Elllis Benson spoke on "Idolatry and Vanity." He is associate professor of philosophy at Wheaton College in Illinois. He holds his Ph.D. from the University of Leuven in Belgium. He is the author of Pious Nietzsche: Decadence and Dionysian Faith (forthcoming), The Improvisation of Musical Dialogue: A Phenomenology of Music, and Graven Ideologies: Nietzsche, Derrida, and Marion on Modern Idolatry.
Session 1: "Deconstructing Idols"
Session 2: "Faith and Its Reasons"
Session 3: "The Problematic Notion of 'Kingdom'"
Sermon: "Paul and the Knowledge that Puffs Up"
Our fourteenth Church & Culture Speaker (October 7-9, 2005) was Paul Metzger: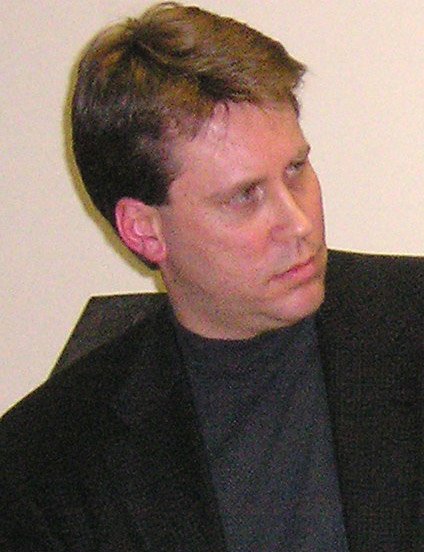 Paul Louis Metzger spoke on "Eating Jim Crow: Confronting Race and Class Divisions in the Consumer Church." He is Associate Professor of Christian Theology and Theology of Culture at Multnomah Biblical Seminary, Portland, Oregon, Director of the seminary's Institute for the Theology of Culture: New Wine, New Wineskins (www.new-wineskins.org), and editor of the institute's journal, Cultural Encounters: A Journal for the Theology of Culture.
No tapes of Dr. Metzger's lectures are available because of copyright restrictions.
Our thirteenth Church & Culture Speaker (February 11-13, 2005) was Dale Kuehne: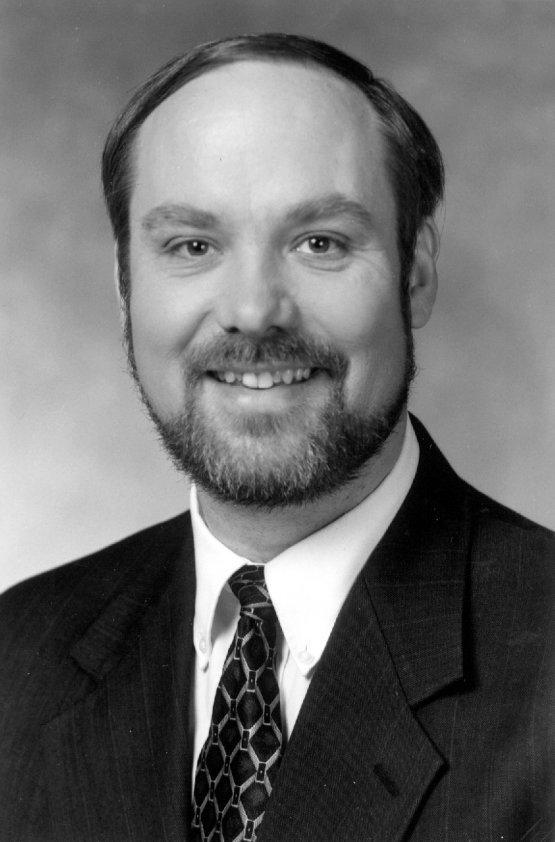 Dale Kuehne spoke on "Engaging the Real World for Christ," a look at how Christians ought to think about and engage in politics. He is associate professor of politics at St. Anselm University in Manchester, New Hampshire and director of the New Hampshire Institute of Politics. He is the author of Massachusetts Congregationalist Political Thought, 1760-1790: The Design of Heaven, and numerous articles.
Session 1: "Losing Our Saltiness"
Session 2: "Being Salt & Light Once Again (Part 1): Christianity and Politics in the Old and New Testaments"
Session 3: Being Salt & Light Once Again (Part 2): "Christianity, Post-modernity, and Same-sex Marriage"
Sermon (during worship at Valley Covenant), "A Doer of the Word"
Our twelfth Church & Culture Speaker (October 8-10, 2004) was Ralph C. Wood:
Ralph C. Wood spoke on "The Gospel According to Tolkien." He is author of The Gospel According to Tolkien, and University Professor of Theology and Literature at Baylor University. In addition to The Gospel According to Tolkien: Visions of the the Kingdom in The Lord of the Rings, he has written The Comedy of Redemption: Christian Faith and Comic Vision in Four American NovelistsContending for the Faith: Essays in the Church's Engagement with Culture; and most recently Flannery O'Connor and the Christ-Haunted South.
Session 1: "The Symphony of Creation"
Session 2: "The Cacophony of Evil"
Session 3: "The Glad Harmony of the Gospel"
Sermon: "Christians Are the Little People, The Hobbits of the World"
Our eleventh Church & Culture Speaker (May 14-16, 2004) was M. Therese Lysaught: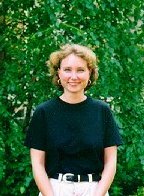 M. Therese Lysaught spoke on "Anointing the Sick: A Christian Politics of Medicine." She teaches Christian ethics as an Associate Professor in the Department of Religious Studies at the University of Dayton in Dayton, Ohio. For ten years, she has sought to foster theological reflection on science, biotechnology and medicine. Recent interests include developing an account of the church as a nonviolent space for healing and care for the poor, especially in contexts of structural violence, particularly Haiti. She is currently working on a book entitled Anointing the Sick: Christian Practices, Bodies, and Medical Ethics under the auspices of a Christian Faith and Life Sabbatical Grant from the Louisville Institute.
Session 1: "Anointing in James: An Ecclesial Re-reading"
Session 2: "Friendship with the World: The Politics of Modern Medicine"
Session 3: "Friendship with God: Medicine as an Ecclesial Practice"
Sermon
Our tenth Church & Culture Speaker (February 20-22, 2004) was Brent Laytham: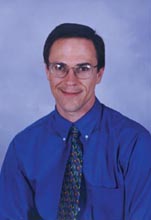 Brent Laytham spoke on "Community of the Commandments: Ten Words of Life against a Culture of Death." He is associate professor at North Park Theological Seminary in Chicago. He doctoral dissertation was entitled "(Re)Forming the Image: A Narrative Reading of the Imago Dei." He is ordained in the United Methodist Church and served as pastor for eight years to congregations in North Carolina. He is presently involved in a Lilly Endowment sponsored pilot project that brings together teams of a scholar and a pastor to do quality theological education in the local church.
Session 1: "Politics of Commandments in a Culture of Consumers"
Session 2: "Performing Commandments in a Culture of Amnesia"
Session 3: "Professing Commandments in a Culture of Lies"
Sermon
Our ninth Church & Culture Speaker (October 3-5, 2003) was Steven Bouma-Prediger: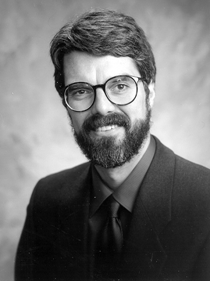 Steven Bouma-Prediger spoke on "Biblical Wisdom and Ecological Vision." He is the John H. and Jeanne M. Jacobson Professor of Religion at Hope College in Holland, Michigan. He is the author of, For the Beauty of the Earth: A Christian Vision for Creation Care (Baker Academic, 2001), which received an Award of Merit as one of the books of the year for 2001 by the monthly Christianity Today.
Session 1: "Is God Green?"
Session 2: "Do You Want to Be Left Behind?"
Session 3: "Why Care for Creation?"
Sermon: "To Serve and Protect"
Our eighth Church & Culture Speaker (February 7-9, 2003) was Stephen Long: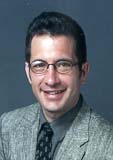 Stephen Long spoke on "The Importance of an Irrelevant Jesus: the subversive nature of traditional Christian doctrine." He is Professor of Systematic Theology at Garrett-Evangelical Theological Seminary. His most recent book is The Divine Economy: Theology and the Market. Other work includes The Goodness of God.
Session 1: "Following Jesus at the End of Modernity"
Session 2: "The Need for an Irrelevant Jesus"
Session 3: "Re-Membering the Language of Christian Faith"
Sermon
Our seventh Church & Culture Speaker (February 22-24, 2002) was Michael Gorman:

Michael J. Gorman spoke on "Paul's Cruciform Gospel for Today." He is Dean and Professor of New Testament and Early Church History at the Ecumenical Institute of Theology, St. Mary's Seminary and University, Baltimore. His books include Cruciformity: Paul's Spiritual Theology of the Cross, Abortion and the Early Church, and Elements of Biblical Exegesis.
Session 1: "Galatians: The Cross as the Substance of the Covenant"
Session 2: "1 Corinthians: "The Cross as The Subversion of the Status Quo"
Session 3: "Philippians: The Cross as the Shape of our Political Life"
Sermon
Our sixth Church & Culture Speaker (October 19-21, 2001) was Robert K. Johnston: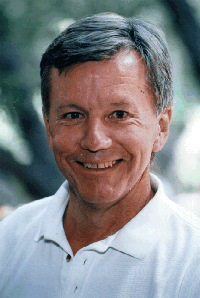 Robert K. Johnston spoke on "Reel Spirituality," a Christian look at films. Rob is Professor of Theology and Culture at Fuller Theological Seminary. His books include Reel Spirituality, The Christian at Play, The Use of the Bible in Theology: Evangelical Options, Psalms for God's People and Evangelicals at an Impasse.
Session 1: "Experiencing the Spirit Through Movies"
Session 2: "The Church's Response to Hollywood"
Session 3: "Reflecting Theologically on Film"
Sermon: "Be Still and Know That I Am God"
Our fifth Church & Culture speaker (February 9-11, 2001) was Michael Budde.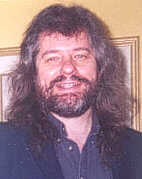 Michael Budde is associate professor of political science at DePaul University. His publications include The (Magic) Kingdom of God: Christianity and Global Culture Industries and Paths That Lead to Life: The Church as Counterculture (edited with Robert W. Brimlow). Budde serves as the director of the Ekklesia Project, an ecumenical group intent on helping the church take discipleship more seriously.
Session 1: "Putting Jesus to Work"
Session 2: "The Political Economy of Formation"
Session 3: "The Church Meets McDeath"
Sermon: "The Bad News of the Beatitudes"
Our fourth Church & Culture speaker (October 27-29, 2000) was Stanley Hauerwas.

Stanley Hauerwas is an internationally known Christian ethicist. Following Alasdair McIntyre, he is probably the writer most responsible for the revival of virtue ethics in Christian thought. His books are numerous, including: Vision and Virtue, Community and Character, and with William Willimon, Resident Aliens.
Session 1: "Archbishop George"
Session 2: "The Christian in America"
Session 3: "The Christian Family"
Sermon: "Faith on Earth"
Our third Church & Culture speaker (May 5-7, 2000) was Jay Wood: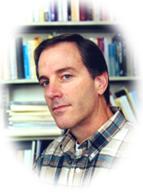 Dr. W. Jay Wood is associate professor of philosophy at Wheaton College. He is a graduate of Westmont College and received his Ph.D. in philosophy at the University of Notre Dame. He has written a book entitled, Epistemology: Becoming Intellectually Virtuous.
Session 1: "The Christian and the Mind"
Session 2: "Intellectual Virtue"
Session 3: "Salvation in Christ Alone"
Our second Church & Culture speaker (February 18-20, 2000) was Stephen Fowl:
Dr. Stephen Fowl is associate professor of theology at Loyola College in Baltimore. His books include Reading in Communion: Scripture and Ethics in Christian Life and Engaging Scripture. He is a lay Episcopalian who often speaks to church groups. His talks for this conference are drawn from studies in Paul's letter to the Ephesians.
Our first Church & Culture speaker (October 15-17, 1999) was Rodney Clapp: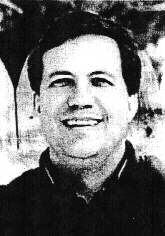 Rodney Clapp is senior editor at Brazos Press and a former editor for Christianity Today and InterVarsity Press. He now teaches at Northern Baptist Seminary. His books include A Peculiar People; The Consuming Passion: Christianity and the Consumer Culture, Families at the Crossroads, and People of the Truth: The Power of the Worshiping Community in the Modern World (with Robert Webber).
Valley Covenant is located at 18th Avenue and Bailey Hill Road in southwest Eugene.
Please call 345-0055 or write us e-mail for further information.

---